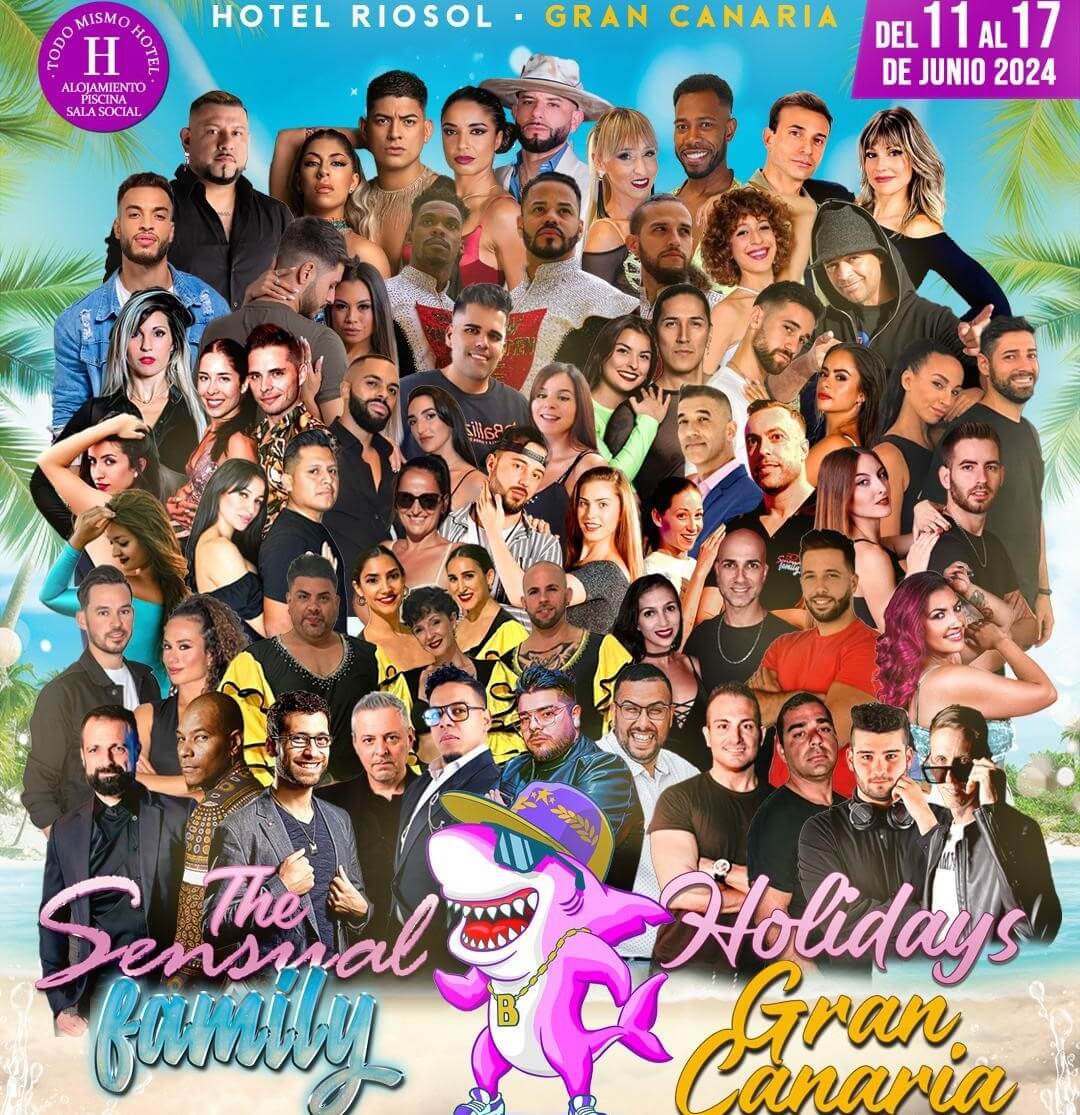 BACHATA GRAN CANARIA – BACHATA & LATIN FESTIVAL!
1224
1224 people viewed this event.
We're ready for the Bachata Gran Canaria "Sensual Family Holidays" 2024 (2nd Edition). This Bachata Dance and Latin Rhythms Festival is all set for the summer in Gran Canaria 2024!
Indeed, this Bachata Gran Canaria Festival is from June 11th till June 17th, 2024. Join the Festival Organizers, The Barcelona Sensual Family for an amazing dance experience at the Bachata and Latin Rhythms Festival in Gran Canaria.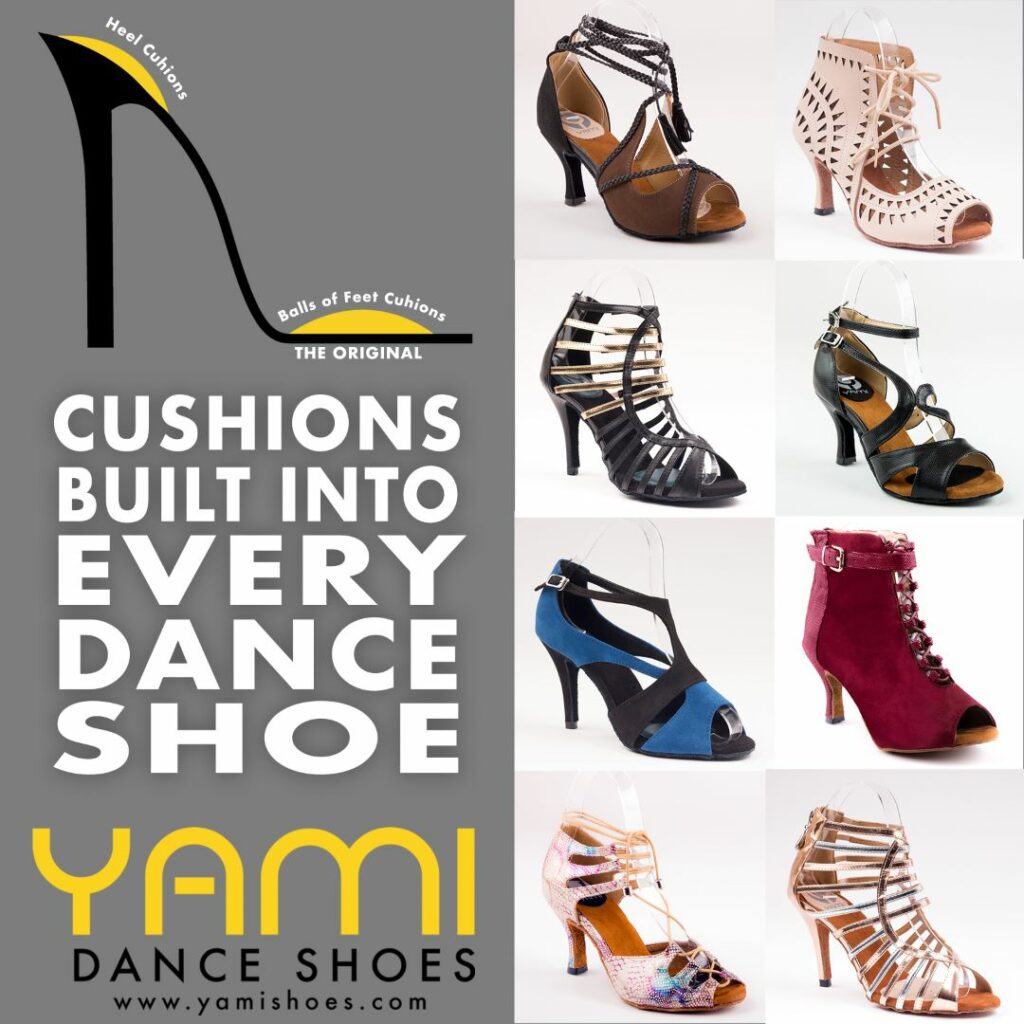 What is the 2024 Bachata Gran Canaria Festival Venue?
This all-in-one location event will be held at the Riosol Hotel. Specifically, it is located at Calle Isla de Lobos 1, Mogán, Spain. Moreover, the Hotel Riosol is located right in front of the beach, allowing you to enjoy the beauty of Gran Canaria. Relax on the beautiful sand and soak up the sun between workshops and parties.
Moreover, Use our Special Discount link to get your Festival pass! Passes start at 85 euros!
DISCLAIMER: Specifically, this post contains affiliate links. If you buy something through one of these links or promo codes, you won't pay a penny more, but we will get a small commission, which helps keep the lights on. Additionally, we are an Amazon Associate and earn from qualifying purchases. Thanks for supporting us!
For More Rental Cars, Flights, and more use our Special Bachata Embassy Travel Link!
Why Should you attend this Bachata Gran Canaria Dance Festival?
Firstly it will feature some amazing dance classes & workshops! Here you will be able to perfect your dance skills in bachata and other Latin rhythms workshops.
Secondly, these dance classes & workshops will be taught by internationally recognized teachers.
Thirdly, this dance festival is located in a fantastic hotel with nice facilities on or near the beach. Moreover, each night, experience the excitement of the theme parties and socialize with other Bachata Dance lovers
Lastly, this festival gives you a chance to come together with other Bachata and Latin music lovers, make lifelong friends, and create unforgettable memories!
DISCLOSURE STATEMENT
Specifically, all information provided here is for informational purposes and is subject to change. We do our very best to keep all data up to date.
However, it is important to check all information with the official organizers to ensure accuracy. We are not responsible and are not liable for any damages caused by inaccurate information.
ABOUT US
The Bachata Embassy was founded in the Washington, DC Metro Area with Bachata Dancers from all over the globe! We are indeed passionate about Bachata!
Above all, we are also dedicated to growing the Bachata community by highlighting all styles of professional Bachata dance instructors, artists, festivals, news, and events around the world!
This includes Traditional Bachata, Bachata Sensual, Bachata Tango, and also Bachata Fusion. We are also a multilingual website.
Additionally, for the latest information on Bachata Festivals worldwide check out the Bachata Embassy Events Calendar here!
If you would like to add your Bachata Festival to our Calendar, then contact us here!
You can also join the Bachata Embassy Facebook Group here!
Furthermore, follow us on Instagram here!
Check out our Bachata Embassy Facebook page here!
Moreover, check out some of our Bachata Embassy & Kizomba Embassy articles listed below:
Most Popular Salsa Dance Videos
Where to dance Bachata Salsa & Kizomba in Buenos Aires
Bangkok Nightlife Best Places to Dance
Paris Nightlife Best Places for Dancers
Most Popular Bachateros on Instagram
Where To Dance Bachata in Tokyo Japan
Best places to Dance Bachata in Spain
How To Pick The Right Dance Instructor
Top 50 Tips For Taking Bachata and Salsa Classes
Your Ultimate Guide to Kizomba
Best Places to Dance Kizomba in Paris, France
Top Ten Most Popular Kizomba Dance Videos
Additionally, Kizomba dancers check out our sister site Kizomba Embassy. Specifically, here you can find the latest information on Kizomba Festivals and our Kizomba Ambassadors!
Additional Details
Organizer name - Barcelona Sensual Summer
Website - https://www.goandance.com/en/events/6327-the-sensual-family-holidays-gran-canaria-2024?promoter=EMBASSY217
Facebook - https://www.facebook.com/events/1353336665392164