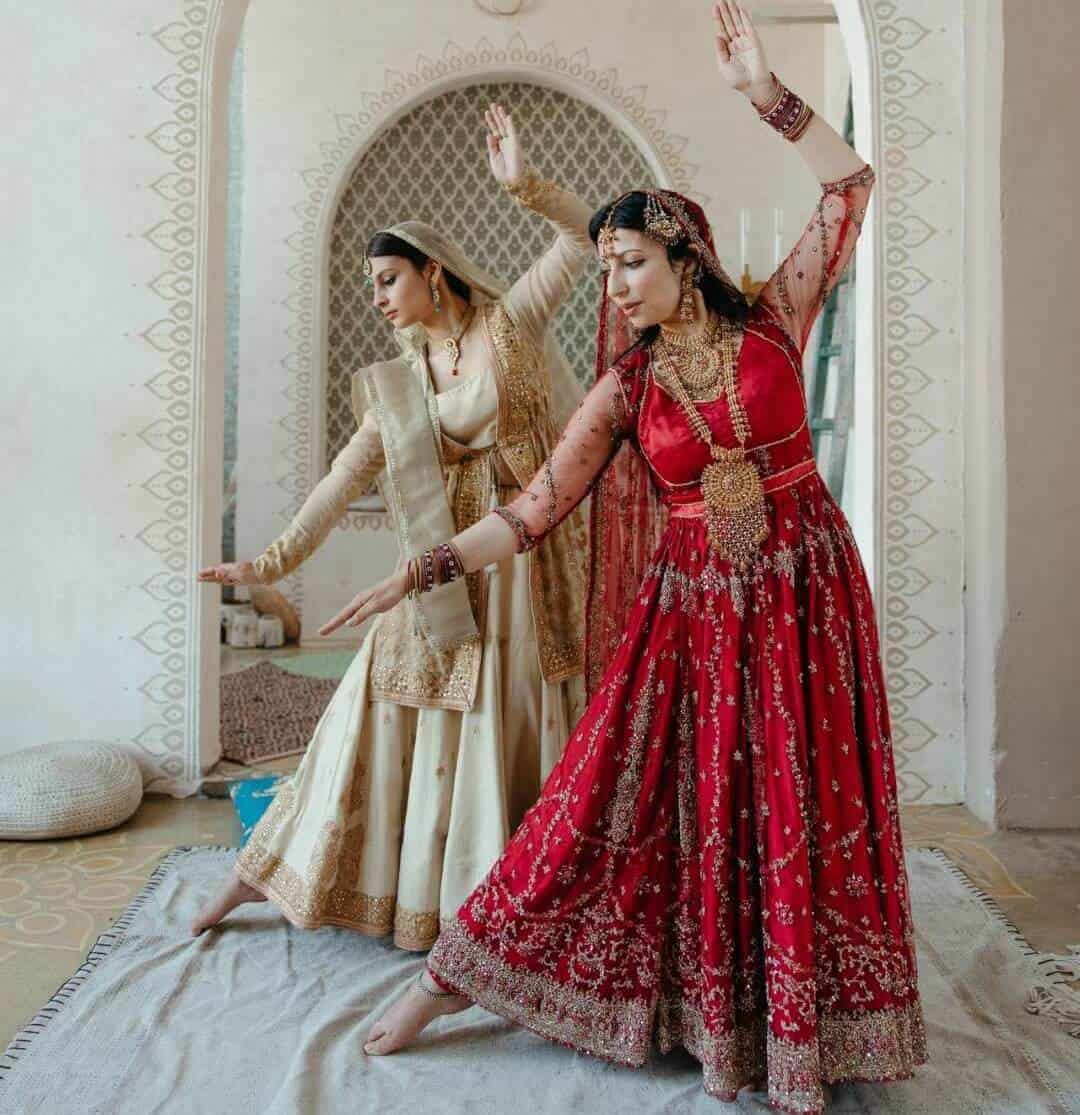 THE 5 MOST POPULAR INDIAN DANCE FORMS
It's a pleasure to share the below guest article from Shairful on Indian dance. Shariful is from India and is also a Bachata Embassy, contributor. Check out his other article on The Five Most Popular Dance Workout Styles! 
DISCLAIMER: This article may contain affiliate links. If you buy something through one of these links, you won't pay a penny more, but we will get a small commission, which helps keeps the lights on. Additionally, we are an Amazon Associate and earn from qualifying purchases.
India is a culturally diverse nation with almost every state having its language, food, and dancing styles.
Indian dance forms include traditional, classical, folk, and also tribal dances, all of which are breathtaking.
All of the amazing dances began in India throughout ancient times, with Bharatanatyam being the oldest and most popular.
Kathak, Kuchipudi, Odissi, Kathakali, Sattriya, Manipuri, and Mohiniyattam are some of the other well-known Indian dances recognized by Sangeet Natak Akademi.
Let's take a journey through the 5 most famed Indian dance forms in this article.
Popular ladies dance boots  (#ad).
Highly rated Bodysuit top (#ad).
1. Bharatnatyam - Indian Dance
Bharatanatyam is a Tamil Nadu dance form from southern India. Its roots may be found in the Natyashastra, a book on theatre penned by the mythological priest Bharata.
Moreover, Bharatanatyam, often regarded as the mother of all other classical dance styles, is one of the oldest Indian dance genres, having evolved from temple dancers in Tamil Nadu.
This Dance style is a genuine mash-up of emotions, music, beat, and rhythm.
Bharatanatyam, which originated as a temple dance for ladies, is now often utilized to portray Hindu religious tales and devotions.
Until the twentieth century, it was seldom seen on a public stage. The dancing motions are defined by bending legs and keeping pace with the feet.
A succession of mudras, or symbolic hand gestures, may be utilized to narrate a tale.
2. Kathakali - Indian Dance
Along with Mohiniyattam, Kathakali is India's most popular classical dance style and a key genre of classical dance in Kerala. 
Traditional Kathakali has the same principles and basis as other classical Indian dance forms listed in Natya Shastra.
One of the most gorgeous, dramatic, and intricate styles of classical Indian dance is this one. 
During the 17th century, Kathakali was born in the south Indian state of Kerala, popularly known as God's Own Country.
The dancer must wear sophisticated make-up, hefty clothes, and, most importantly, practice their motions.
Dramatic makeup and lavish costumes are hallmarks of Kathakali. The dancer is dressed in thick headgear and plays a variety of legendary characters. 
Expressions, hand gestures, and body motions are all vital in this dancing genre.
Kuchipudi is another significant classical Indian dance genre that is most closely associated with Tamil Nadu's Bhagavata Mela performance.
It is also an Andhra Pradesh dance-drama performance art that is typically performed at night with musical instruments such as the Mridangam and Tanpura.
This style of Indian dance originated in the south Indian state of Andhra Pradesh and is also regarded as one of the most difficult styles of classical Indian dance.
It is regarded as the most difficult since it needs several rituals, ranging from burning incense sticks to sprinkling holy water and praying to the Lord.
Previously, it was only done by male dancers, but currently, it is also performed by female dancers.
Specifically, this dance genre is founded on spirituality and mythology and incorporates quick and controlled movements.
Highly rated Bodysuit top (#ad).
Karl Lagerfeld Paris Women's Blayze Fashion Boot Ankle (#ad)
Odissi comes from the state of Odisha. As the name says, stamping the foot and forming sculptural stances are common actions in this dance genre. Mudras are also quite significant in this dancing genre.
Odissi is one of India's earliest dance styles that has survived to the present day.
It is mostly drawn from Odisha's old Hindu temples. The whole dance is centered on mudras, or gestures and motions. The dance is done to depict Hindu gods such as Lord Shiva and Surya in mythological legends.
This dance style is also regarded as one of India's earliest surviving dance traditions
It is a dance-drama performance art that is mostly performed by women. The Odissi dance has its origins in Odisha's Hindu temples, notably in the sacred legends of Jagannath and Shaktism.
Kathak is one of the eight genres of classical Indian dance, with three separate gharanas (schools) originating in Jaipur, Banaras, and Lucknow.
Though all three are Indian classical dances, Kathak varies from Bharatanatyam in certain respects and Kathakali in others.
This one gets its name from the word Katha, which means narrative. Here the dancers use their eyes and also their emotions to tell stories throughout the dance.
It also entails using body language and facial emotions to deliver a tale.
Additionally, Kathak is a kind of dance that originated in Uttar Pradesh and features a lot of footwork.
So, those are the five most popular Indian dance forms.  Which style is your favorite? Leave a comment below.
The Bachata Embassy is based out of the Washington, DC Metro Area with Team members worldwide!  Indeed we are passionate about Bachata!
We are also dedicated to growing the Bachata community by highlighting all styles of Bachata worldwide! This includes Traditional Bachata, Bachata Sensual, Bachata Tango, and also Bachata Fusion.
We are also a multilingual website.
For the latest information on Bachata Festivals worldwide, then check out the Bachata Embassy Events Calendar here! 
If you would like to add your upcoming Bachata Festival and or event to our Calendar, then Contact Us here!
Follow us on Instagram here!
Meanwhile, for Kizomba dancers, check out our sister site Kizomba Embassy. Here you can find the latest information on Kizomba Festivals and also our Kizomba Ambassadors!