LOVE IS IN THE AIR AT THE PASSIONATE LA BACHATA FESTIVAL!
1486
1486 people viewed this event.
The Famous 2024 LA Bachata Festival 15th Year Anniversary Festival will take place from February 15-19, 2024. The location for this Bachata Dance Festival is The Sheraton Universal Hotel!
Specifically, the address is 333 Universal Hollywood Dr. Universal City, CA 91608
Indeed this is one of the most popular Bachata, Salsa, Kizomba, and Zouk Dance Festivals in the United States of America!
The Los Angeles Bachata Festival 2024 will be a memorable event! Don't miss it!
DISCLAIMER: This post contains affiliate links. If you buy something through one of these links or promo codes, you won't pay a penny more, but we will get a small commission, which helps keep the lights on. Additionally, we are an Amazon Associate and earn from qualifying purchases. Thanks for supporting us!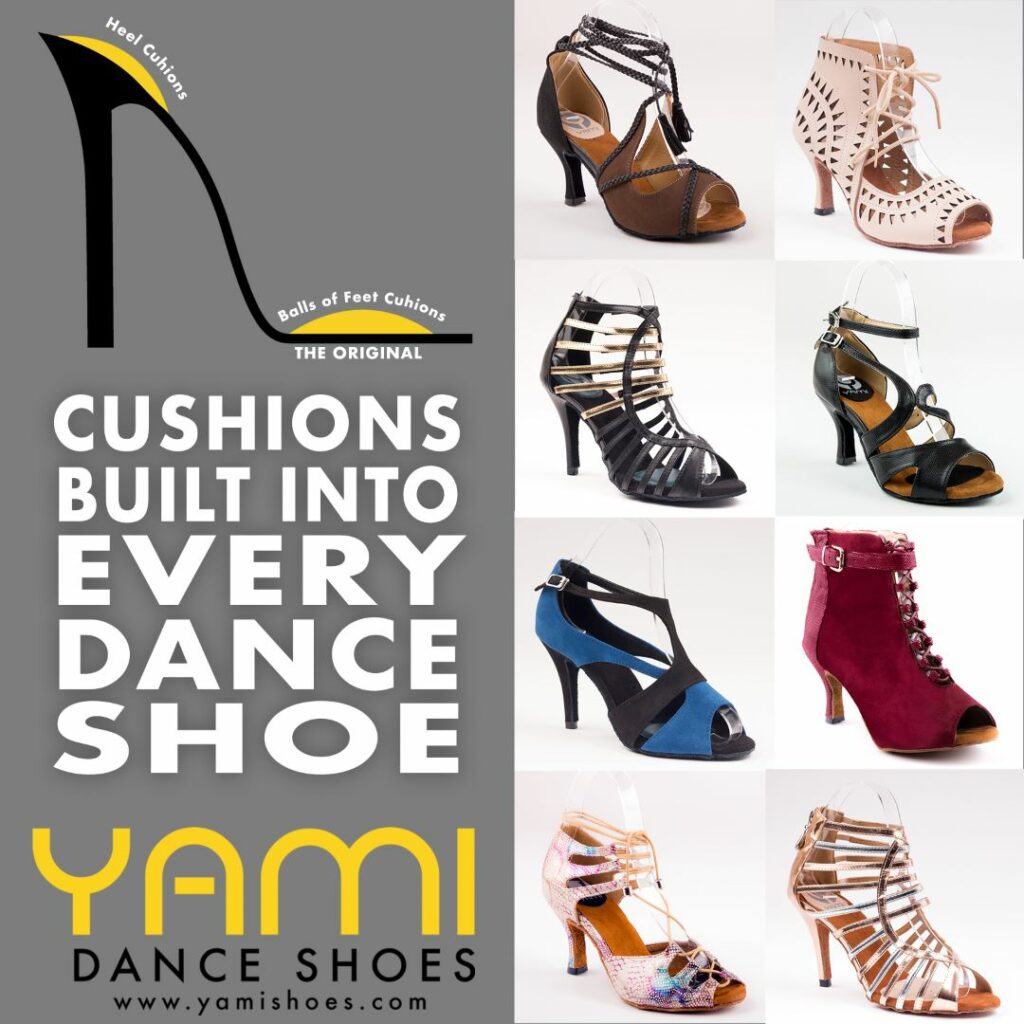 The World's Most Comfortable Dance Shoes!
Why should you attend the 2024 LA Bachata Festival?

Firstly there will be excellent workshops by popular artists.
Secondly, there will be nightly dancing.
Thirdly there will be amazing performances!
Fourthly, you can dance with all the stars under one roof!
LA Bachata Festival Artists 2024
This festival will feature amazing world-renowned Bachata Artists.
If you're an avid dancer at any level, then come to the 2024 LA Bachata Festival!
Join your friends, connect and make new friends, and learn how to dance bachata with these internationally renowned Bachata Dancers and Instructors!
Festival 2024 Hotel
The new hotel for the 2024 Los Angeles Bachata Festival is The Sheraton University Hotel.
Moreover, this beautiful 4-Diamong hotel is located at 333 Universal Hollywood Dr. Universal City, CA 91608.
Property amenities include free high-speed Internet (WiFi), a pool, a gym, and a workout room.
Additionally, pets are allowed to stay at this hotel.
LA Bachata Festival 2024 PASSES
Passes for this festival include the VIP Experience, Beginner's Bachata, Performers Experience, and Full Experience.
Use our Special Discount Code (Kizombaembassy) and get $10.00 off! Book your 2024 Los Angeles Bachata Festival pass before our code expires!
Currently, the Beginner Bachata Festival Pass is $189.
The pass prices go up each month. It includes access to the entire Bachata Festival and all workshops.
The VIP Experience pass is now $189, however, the pass price goes up monthly.
The Full Experience Pass is now $159, however, the pass price goes up monthly.
Lastly, the performers' pass is also available at $139. All tickets must be booked through the LA Bachata Festival website.
The organizers can be reached by email @ [email protected].
Use our special Discount Code (Kizombaembassy) and get $10.00 off! Book your 2024 Los Angeles Bachata Festival pass before our code expires!
Disclosure Statement
Specifically, all information provided here is for informational purposes and is subject to change. We do our very best to keep all data up to date.
However, it is important to check all information with the official organizers to ensure accuracy. We are not responsible and are not liable for any damages caused by inaccurate information.


ABOUT US
The Bachata Embassy was founded in Washington, DC with Team members and Bachata Dancers from all over the globe! We are indeed passionate about Bachata!
Above all, we are also dedicated to growing the Bachata community by highlighting all styles of professional Bachata dance instructors, artists, festivals, news, and events around the world!
This includes Traditional Bachata, Bachata Sensual, Bachata Tango, and also Bachata Fusion. We are also a multilingual website currently available in English, French, Portuguese, Spanish, Japanese, Italian, Polish, and Chinese.
For the latest and up-to-date information on Bachata Festivals worldwide, check out the Bachata Embassy Events Calendar here!
If you would like to add your upcoming Bachata Festival to our Calendar, then contact us here!
Join the Bachata Embassy Facebook Group here!
Follow us on Instagram here!
Check out our Bachata Embassy Facebook page here!
Check out some of our recent Bachata Embassy articles listed below:
Where to Dance Bachata Salsa & Kizomba in Buenos Aires
Bangkok Nightlife Best Places to Dance
Paris Nightlife Best Places for Dancers
Most Popular Bachateros on Instagram
Where To Dance Bachata in Tokyo Japan
Best places to Dance Bachata in Spain
See our latest article on Latin Ballroom Dance Lessons here!
See our latest blog posts here!
Moreover, Kizomba dancers, check out our sister site Kizomba Embassy. Here you can find the latest and up-to-date information on Kizomba Festivals and our Kizomba Ambassadors!
Additional Details
Organizer name - LA Bachata Festival - Leslie Ferreira
Website - https://www.labachatafestival.com/
Facebook - https://www.labachatafestival.com/