Registrations have closed.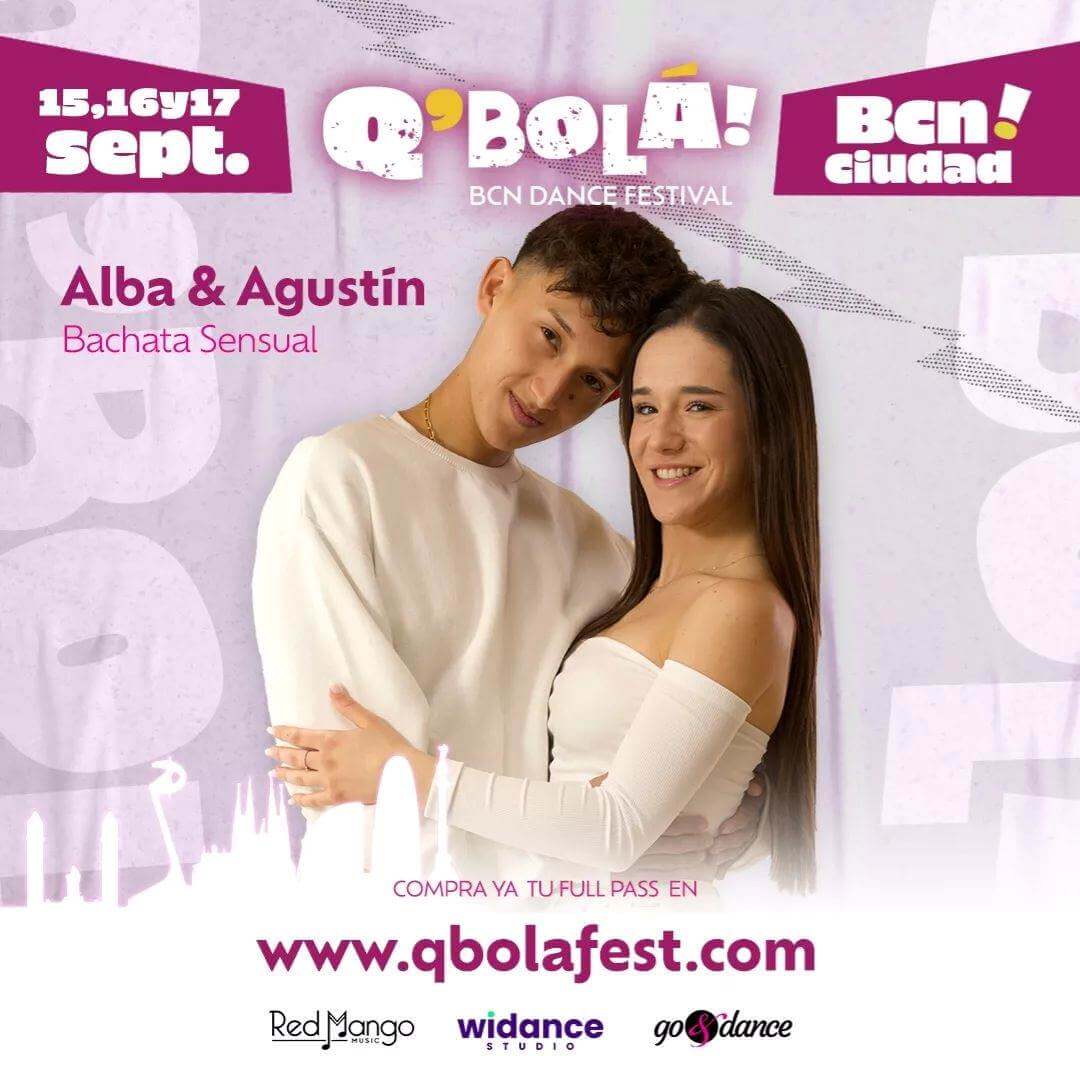 Barcelona Dance Festival Q'Bola Is Going To be Wonderful!
337
337 people viewed this event.
The Barcelona Dance Festival Q'bola will be held on September 15, 16, and 17, 2023 in beautiful Barcelona, Spain!
What is the location of this Barcelona Dance Festival?
On Friday night, September 15th, the party is at the Inspiral Multicultural – Bar, Cafe Expression. It is located at C/ del Dr. Trueta, 192, 08005 Barcelona, Spain
On Saturday, September 16th, the workshops are held at Swing Maniacs – Gràcia. Located at
C/ de Roger de Flor, 291, Baixos, 08025 Barcelona, Spain.
On Saturday night, the night party is at Discotheque M7 (C/ Mèxic, 7, 08004 Barcelona).
The location for Sunday's events and farewell party has not been published by the organizers yet.
DISCLAIMER: This post may contain affiliate links. If you buy something through one of these links or promo codes, you won't pay a penny more, but we will get a small commission, which helps keep the lights on. Additionally, we are an Amazon Associate and earn from qualifying purchases.

(#ad)

Where can I get my pass for the Barcelona Dance Festival?
You can get your pass directly from the organizer using our special discount link here! Save 12.50 Euros on a full pass using our Bachata Embassy discount link! For more information, you can contact the organizers via WhatsApp (669083211) or via email ([email protected]).
Why Should I Attend the Barcelona Dance Festival?
Firstly this Barcelona Dance Festival Q' Bolá is the first festival based in Barcelona city that fuses Cuban and Latin rhythms with Afro-descendant urban dances. This also includes Bachata Sensual!
Secondly, there will be amazing dance workshops, dance classes, and dance parties!
Thirdly there will be some amazingly talented dance instructors!
Which Artists will attend the Barcelona Dance Festival?
@agustinyalbaofficial (@alba_padro & @agustin_wild_), @albacalvet2 & @ernesto_garcia_dance, @alejandroyrosy (@balmaseeda & @rosely.leon), @anydancer88, @annaruizurquizubt, @chiky.cuba, @trsadance, @rubenymanuela (@manuelaff & @rubfernandezm), @sheyla_dancer, @charlie_breezzy, @yeniferlavingonzal, @yoannistmayo, @mariiaaarg, @yass_21_dancer & @henryssutton, @_jackgomez, @loko.negro, @martagr._, @tebzadiphehlo @jhanbcn
DISCLOSURE STATEMENT
Specifically, all information provided here is for informational purposes and is subject to change. We do our very best to keep all data up to date.
However, it is important to check all information with the official organizers to ensure accuracy. We are not responsible and are not liable for any damages caused by inaccurate information.
ABOUT US
The Bachata Embassy was founded in Washington, DC with Team members worldwide! We are indeed passionate about Bachata!
Above all, we are also dedicated to growing the Bachata community by highlighting all styles of professional Bachata dance instructors, artists, festivals, news, and events around the world!
This includes Traditional Bachata, Bachata Sensual, Bachata Tango, and also Bachata Fusion, etc. We are also a multilingual website.
Also for the latest information on Bachata Festivals around the world check out the Bachata Embassy Events Calendar here!
If you are a Bachata Organizer then you can add your upcoming Bachata Festival and or event to our Calendar, contact us here!
Join the Bachata Embassy Facebook Group here!
Follow us on Instagram here!
See our Article on The Best Places to Dance Bachata in Spain!
Check out our Bachata Embassy Facebook page here!
Specifically for Kizomba dancers, check out our sister site Kizomba Embassy. Here you can find the latest on Kizomba Festivals and also our Kizomba Ambassadors!
Additional Details
Organizer name - Chiky Cuba & Red Mango Music
Website - https://qbolafest.com/
Facebook - https://www.facebook.com/qboladancefestival